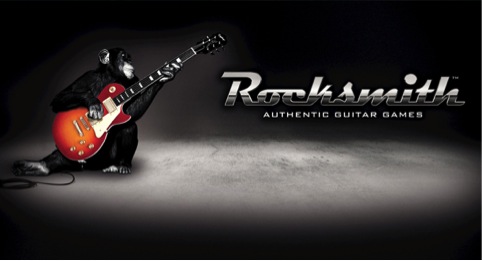 The integration between music and technology has made the art of making music more and more accessible to normal people over the past 40 years.
Talent for technology (by way of example: the ability to discover new sounds or instruments never used that way before) compiled with the one for musical instruments, in turn giving many people visibility for their innovations rather than their musical skills. In some cases technology has helped music novices reach the public, sometimes even bringing real talented people to light.
Cases such as Karaoke, or Internet realities like Youtube or Myspace come to mind.
A Few years ago videogames on our PCs and Consoles, thanks to technology, started pursuing a new exciting idea: teaching music by playing a videogame!
"Crazy! Blasphemy! Back off Satan!" that was the choir of the music professionals, when they first saw Guitar Hero, Rock Band and especially the new comer: Rocksmith!
The first two were nothing but a sort of Karaoke that mocked guitarists, bassists, drummers and so on.
Rocksmith, instead, is aimed at TEACHING anyone to play guitar. In fact, they make a Deluxe version which contains not only the installation DVD and the USB to TRS cable, but an actual electric guitar (a cheap one of course) by Epiphone: a Les Paul Junior. The bundle also comes with a shoulder strap and 2 picks.
Ubisoft released a first version of Rocksmith in 2011 (as if they wanted to evaluate peoples' reactions), a trivial version that, unexpectedly, reached great success. Many new Internet communities were formed and specific software for converting any song into Rocksmith format was developed.
The 2014 version of the software, released at the end of November 2013, is much more professional and wants to be an alternative way of approaching guitar or bass playing.
At this point it would serve us to refer to what Drew wrote in his article "Music or Lego?".
I previously said "an alternative way to approach guitar or bass playing" and not "an alternative way to teach guitar or bass" because Rocksmith 2014, despite being greatly improved, can't be used as a substitute for an actual music teacher and a well planned study path. For example, for music notation it uses the Anglo-Saxon way (A, B, C, D, E, F, G), therefore people from countries whose native language is based in Latin may find it difficult to understand what the software says unless they are already musicians.
Another interesting part of the software is the "session mode" where you can improvise, along with a virtual band, after you chose the scale to use (A Major Pentatonic for example). Unfortunately, all the knowledge one should already have in order to be able to play along with the music using the right chords and harmony isn't part of the package.
Anyway, playing also means having fun. To play, in fact, is the same verb whether you use it for music or games.
I have to admit I find Rocksmith's user interface really interesting. After a first and misleading impression (which is natural if you are used to the classic approach), it becomes as intuitive as a music score is to those who can sight-read.
However, there are two big differences from a standard approach:
-First: you don't need any notation knowledge (BLASPHEMY!!)
-Second: the software allows you to slow down the song you are rehearsing, providing an easier way to master the tricky parts.
There's also a useful "Riff-Repeater" that can be activated on a tricky section for practicing, from very slow to the original BPM rate step by step, until you have reached perfection. Yep, because Rocksmith wants you to play each song flawlessly. You can start with a few notes at low speed and then, if you play it perfectly, the software gradually increases the custom speed to match the original.
… I've got to say it is quite strict… I'm not a great guitarist and I've never managed to fool it… a peculiar deficiency of mine is that I tend to bend strings slightly before picking them… and I never get away with it… It requires the starting note and the bending one to be at the right time and perfectly in tune!
After this "virtual defeat" the software suggested that I open the "Lessons" section and attend a video class: "basic strings bending level 1" or something like that… Obviously I DID NOT pass.
Another great thing about Rocksmith is the variety and quantity of songs included (and of course you can also purchase more songs separately). Songs from The Who's My Generation (1965) to Alice in Chains' Stone (2013) passing to Aerosmith's Walk this Way (1975), Iron Maiden's The Trooper (1983) and Muse's Knights of Cydonia (2006), to name a few. But you can find songs for everyone: Queen, Nirvana, R.E.M., Radiohead, Bob Dylan, Greenday, Slayer…
Last but not least: Rocksmith is also a powerful guitar amp simulator with a lot of different heads, cabinets and combos that can be used together and/or with a variety of pedal and rack effects. Of course it is different to work and learn on the real thing but the sound is pretty good anyway and your ears will be pleased enough.
I decided not to dig into the arcade section of the software much, where basic games try to teach you string bending, sliding and chords, because it didn't get me hooked, if not for a little fun between a phrase and a solo (I do my best).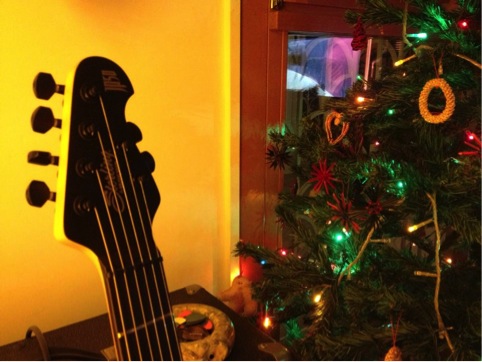 Overall my personal opinion is that, if I had such a software/game as a youngster, it would have been so much more fun and less frustrating to "fight" with the "six strings"… right… when I was young computers didn't even exist, but that's just a detail!
Sadly my nephew started a pianist career, otherwise he would have found a copy of Rocksmith 2014 under the Christmas Tree… And a good guitar teacher's number of course!